Asia-Pacific Health, Fitness & Wellness Summit
2 December, Raffles City Convention Centre, Singapore
Asia-Pacific Health, Fitness & Wellness Summit
2 December, Raffles City Convention Centre, Singapore
Asia-Pacific Health, Fitness & Wellness Summit
2 December, Raffles City Convention Centre, Singapore
Asia-Pacific Health, Fitness & Wellness Summit
2 December, Raffles City Convention Centre, Singapore
Asia-Pacific Health, Fitness & Wellness Summit
2 December, Raffles City Convention Centre, Singapore
IN-PERSON DELEGATE INFORMATION
We are incredibly excited to be hosting a live, in-person event again on 2 December. Yeah! It's a pleasure to welcome you to the Raffles City Convention Centre for our In-Person Asia Pacific Health, Fitness & Wellness Summit. We have a fantastic event planned for you. Full of great content, experiences and dare we say it, networking and human connection face-to-face! We are going to end the year on a high, returning to what we love most – meeting, speaking and engaging incredible people and companies. We greatly appreciate you being part of this movement to welcome back rewarding physical experiences. Below is some general info for you to read in preparation of joining us.
THURSDAY 2 DECEMBER - AGENDA
08.30am – 09.30am Event registration
Keynote Talk: Health, Fitness & Wellness in a Post COVID World – CEO Leadership Perspective
Breakout Discussion Groups (i) Health and Wellness Trends in Asia-Pacific (ii) Leadership & Management Challenges
Face-To-Face Networking, Product Showcases & Displays
11.00am – 12.00pm WELLNESS BREAK AND BALLROOM SANITISATION
Keynote Talk: The Future of Health, Fitness & Wellness Technology
Breakout Discussion Groups (i) Health, Fitness & Wellness Technology (ii) Future Strategies of Clubs/Spas/Gyms
Face-To-Face Networking, Product Showcases & Displays
13.30pm – 15.00pm WELLNESS BREAK AND BALLROOM SANITISATION
Keynote Talk: What Does the Future Have in Store for Singapore's Fitness, Wellness & Sports Industry?
Breakout Discussion Groups (i) Advancing Employee Wellbeing & Mental Health (ii) Creating New Fitness & Wellness Experiences (iii) The Outlook for Franchising
Face-To-Face Networking, Product Showcases & Displays
16.30pm – 17.30pm WELLNESS WALK AND END OF GENERAL EVENT
SPECIAL EVENING SESSION – VIP TICKET HOLDER ONLY
Special Interactive Industry Briefing: Where Must Investment Go Next? What Must We Learn from Other Industries?
Face-To-Face VIP Networking
What Can We Do? What Can't We Do?
Masks will be worn throughout the day to comply with SG Government guidelines. Throughout the event if masks are worn you can network freely in each Zone. We will provide you with a goodie bag full of snacks and drinks. If you consume food and drink, we must sit you in groups of 5 in accordance to Gov Rule. To avoid this, food and drink will not be consumed in the hall. This ensures you can network and move freely. The choice is either network with 300 people or eat and drink in pairs, we have chosen the former. There are three x 1 hour breaks across the event, we need those to sanitise the room before moving you into new Zones to network with new acquaintances. In this breaktimes, you will be directed to go downstairs to the Raffles City Shopping Centre and grab a coffee with another attendee from the event. To comply with SG Gov cleaning protocols we need to empty and sanitise the ballroom to ensure you can go into a new Zone. We'd love to offer you food and drink inside the ballroom, but this would limit the ability for you to network with every guest. It is our ideal event experience, but this format ensures your optimal movement and connectivity with other attendees, and the best experience possible. We hope you understand and refresh in the break times suitably to return revitalised to meet many more valuable connections.
WHAT HAPPENS ON THE DAY – WHAT DO I NEED TO DO?
The Ballroom is divided into 3 Zones, each holding 100 people. Before the event you will receive an email detailing which Zone you should enter at which time. Across the day, you'll access and experience all Zones.

On the morning of the event, arrive between 8.30am and 9.30am, come to the RCCC Foyer, use TraceTogether to enter the venue showing your fully vaccinated status. If you are not feeling well, please don't travel to the event. If you are not vaccinated you cannot enter the venue.

At registration, grab your delegate badge, goodie bag and a relevant wristband – red for no handshake – yellow for elbow bump – green for handshake/hug.

Each session lasts 90 mins, please stay in your designated Zone during this time. After some exciting Q&A on stage you will be enjoying meeting people in speed dating format – meeting someone new every few minutes. You can also connect with our select experience partners and exhibitors.

After each session all attendees will leave the ballroom so we can refresh and welcome you back in 1 hour. During these breaks, we encourage you to select one person and either (i) go for a coffee in the food court area (B1), or, (ii) go for a short wellness walk outside with them. Please maintain safe distancing at all times.

Most importantly, enjoy a great event. We know its not ideal but your experience will be whatever you make of it – let's be positive, happy and make the absolute best of it.
EARLY CONFIRMED SPEAKERS - MORE TO BE ANNOUNCED
COVID-19 SAFETY MEASURES & GUARENTEE
Your health and safety are paramount to us. We want to ensure you book your participation with confidence of a great experience. To ensure your health and safety, in line with Government regulations, you must be fully vaccinated to attend in Singapore. If you are not fully vaccinated you will not be allowed to enter the in-person event. If you experience COVID-19 symptoms, please do not travel to attend the event. A refund, or future event credit, will be given, without question, to anyone that registers and then (i) cannot attend due to a change in their country's travel restrictions, (2) develops COVID-like symptoms and has to isolate at home, or, (3) cannot get fully vaccinated and registers a ticket without knowing our vaccination policy.
We have created an exclusive WhatsApp group for all confirmed attendees of our In-Person Summit. This group will contain all attendees so you are connected directly with everyone at the event and will go active before the event to promote pre-event networking and introductions. This will ensure delegates more connectivity and eliminate the need to bring or collect business cards. More effective, more efficient, more sustainable.
This link will be made available to attendees from 25 November.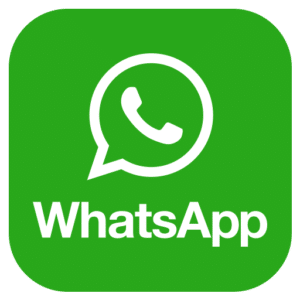 The two-hour evening VIP session will include a one-course dinner and drinks.
For the first hour – as per Singapore Government posture, we will sit down in groups of 5 per table. We will enjoy some great food and drink and listen to some speakers and Q&A on stage.
For the second hour – food and drink will be cleared, we will put on masks again and we can then move freely around to network.
*** Make sure you have a VIP Ticket to access this fantastic session. ***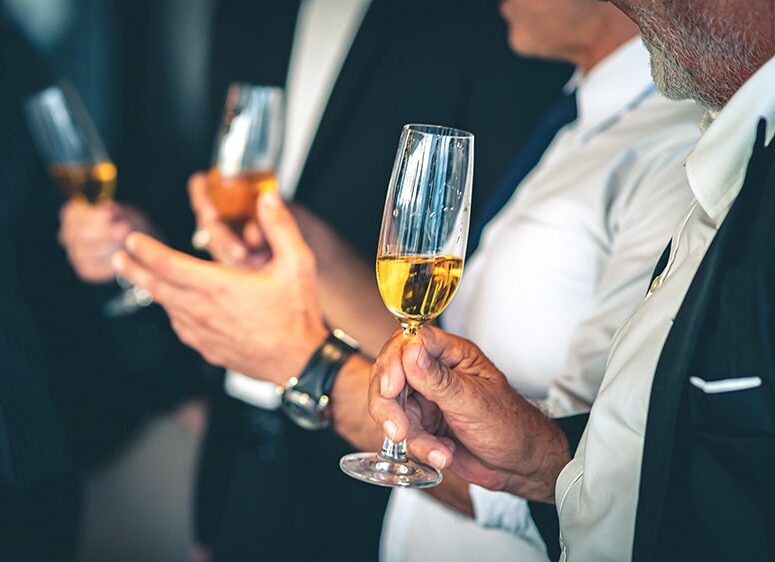 STILL NEED TO PURCHASE YOUR TICKET?
JOIN US IN-Person IN SG (2 DEC)
GENERAL TICKET
IN-PERSON ACCESS (2 DEC)

2 Dec – Access to 3 x Networking Sessions (day time)

2 Dec – Access to 3 x Keynote Talks (day time)

2 Dec – Delegate Goodie Bag
VIP TICKET
IN-PERSON ACCESS (2 DEC)

2 Dec – Access to 3 x Networking Sessions (day time)

2 Dec – Access to 3 x Keynote Talks (day time)

+ VIP BENEFITS

2 Dec – Special Access to VIP Evening Networking Session

2 Dec – Special Access to VIP Evening Keynote Talks

2 Dec – Evening Food & Drink

2 Dec – VIP Delegate Goodie Bag

1 Dec – Access to 12hr Online Event (Virtual Exhibition & Roundtable Networking)

1 Dec – Access to 12hr Online Event (Keynotes, Talks, Panels and Q&A)

Full Ondemand Access to All Keynotes, Talks & Presentations (Access for 1 Month)
The event will be held in the Fairmont Ballroom at the Raffles City Convention Centre. We have secured discounted accommodation for you at the Fairmont, which adjoins directly to the Raffles City Convention Centre. The Summit and Exhibition are in the Fairmont Ballroom, a two minute walk from the Fairmont lobby. We encourage overseas guests and delegates to stay at the Fairmont to maximise your experience during the week.

For more details on accommodation bookings please contact Kiran.Kaur@Fairmont.com
CONFIRMED ATTENDEES INCLUDE
1nfinite Academy
42Race
Aboocha
Absolute You
Active Cool
Active Fitness
Active Lifestyle
AIA
AMAN
Anytime Fitness
Approved Technology Solutions
aQieve
Athleaders
ATHOS Performance
Atlas Asset Management
ATP Holdings
BioAdvisory Group
BODDY Tech
Body Fit Training
Capella Hotel Group
Care Health
Carrotsticks and Cravings
City Osteopathy & Physiotherapy
ClassPass
COMO Hotels and Resorts
COMO Shambhala
Conrad Hotels
Core Collective
DexaFit
District Technologies
Eco Lifestyle Fitness
Ega Juice
Energy Coach
EnergyOne (SAFRA)
Evexia Collective
F1 Recreation
Fight Zone
FIT Summit
Fitness Excellence
Fitness First Singapore
Focus Movement
ForrestBrew Kombucha
Functional Training Institute
Golden Gate Ventures
Gymmboxx
Haus Athletics
Health & Movement Academy
Health Promotion Board
Higher Performance
Hilton
Huawei
Hustle House Indonesia
Inspire Brands Asia
Institute of Technical Education (SG)
Johnson Health Tech / Matrix
Kalibra and One Personal Training
KYDRA
Leader Radio Technologies
Les Mills
Lexly Health
LinkedIn
LIV3LY / Move
LK Performance
Lorna Jane
lululemon
Mandala Club
Mandarin Oriental Hotel Group
MCCY
Milan Pole Dance Studio
Ministry of Fitness / STA
Mobio Interactive
Move Academy Singapore
Myzone
Nordic Glow
Nuzest
Ollie Brands
Oompf! fitness
OSbiome
OSIM International
Panatta
Pendulum Quality Assurance
PepsiCo
Picture Board Partners
Project W
Pure Group
R10T
Reaxing
REBEL
Recharge Health
Reflex-O Recreations
Ritual Gym
Rockstar
Sankalpa Ventures
Saya
SE Active
Sedona Hotels & Suites Myanmar
Shangri-La Hotels & Resorts
SMITECH
SMS ASIA
Somavedic
Sparkd | The Brain & Fitness Hub
Spartans Boxing Club
Sport Singapore
SportPlus.SG
Surbana Jurong
SWISH Swimming
Technogym
The American Club
The Cage
The Gym Pod
The Iron Suites
The Ring Boxing Community
The Scarlet Company
Total Transformation Lab
Tribal Fitness
True Group
UBX Training
UFC GYM Singapore
UFIT Health and Fitness
Ultimate Performance
UPGRAIN
Virgin Active
WeBarre
Well Smoocht
WellteQ
Yoga Movement
YoloFoods
Ziva
IN-PERSON POINTS OF CONTACT