Update on Remaining 2021 Activities
These continue to be very successful and we're excited for the calls ahead. We continue to slowly and selectively build the number of key operators and industry experts joining the calls.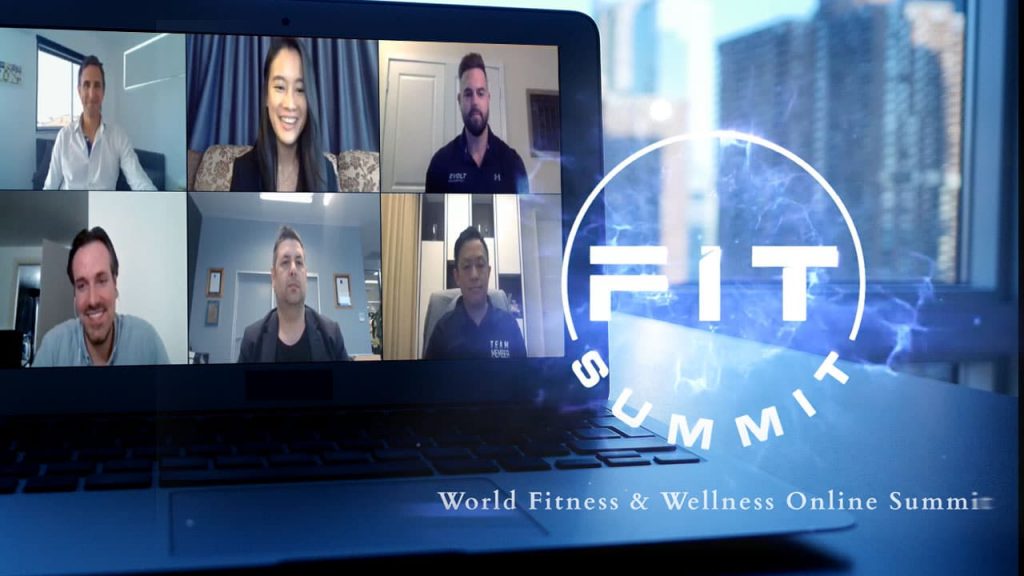 August – we have a US-time-friendly call to connect you to our good friends in the Americas (call time: 26th Sept, 9am SG/UK)
September – back to normal timing (call time: 30th Sept, 11am SG/HK)
October – we have a European-time-friendly call to connect you to our good friends in Europe (call time: 28th October, 3pm SG/HK)
November – this will not take place because of the APAC Summit over 1-2 December (details below)
December – this can take place on 30th Dec but would be smaller given the holidays, if enough interest we are happy to run it
APAC ANNUAL REPORT (DIGITAL PDF)
We've started to compile our year-end industry report and we're very excited about this – https://thefitsummit.com/2021-apac-report
As a LC member you will have a strong presence in this. You have a complimentary one-page company factsheet/profile and also branding on the report, event webpage and market communication. In early September, we will email you specifically about the report asking you to 'fill in the blanks' on a template document, you email us these details, we design it and insert into report. Very simple, we do all the heavy lifting. We provide you with complimentary copies of the report in December to share internally. External distribution is not allowed.
APAC MONTHLY REPORT (VLOG & WEBSITE)
This is our new monthly feature and proving incredibly successful. The format and compact nature of its delivery is highly effective and we will continue to enhance the look, sound and distribution of the feature. Your branding will be on every vlog for the rest of the year – https://thefitsummit.com/fit_report/july
We have now simplified the design of our monthly newsletter to create better engagement and faster digestion of its features – this has been well received. Any headline news can also be placed in the newsletter, as well as interviews and activations with you. Refer to Action Point 3, no further action needed here.
We have the ability before year-end of promoting new developments/services/products/concepts you are developing and releasing. The activation would centre around an email shot to our database, along with a simultaneous promotional push on business media channels. If you would like us to work on an activation for you at any point between now and end of Dec, we gladly can – we need two weeks' notice to best plan.
1 DECEMBER (ONLINE) AND DECEMBER 2 (LIVE IN SINGAPORE)
We have moved our year-end APAC Summit from Bangkok to Singapore, where we can now host physical events again. We are authorised by the Singapore Government to host events up to 1,000 vaccinated people. Fantastic news to see live events come back! The event website is live –
https://thefitsummit.com/events/apac
– and we have adapted its format to the following:
a 12-hour virtual event on Hubilo covering multiple time-zones to ensure you can join at a time convenient for you to meet incredible people online from over 70 countries. World-class speakers, online networking, virtual exhibition and all talks made ondemand.
We know from (extensive) experience that people still attend/enjoy virtual events but want a more condensed experience. 1 day, not multiple days. We have expanded the times from 8 hours to 12 hours long, to ensure our friends from New Zealand to West Coast USA can join us. More people, concentrated across one single day. Many sessions will be pre-recorded so we can play in the morning, repeat later that day (for additional exposure) and be perfect for ondemand. We will livestream in speakers from Singapore to ensure we have that live angle covered as well. We will create standalone agenda times for people to visit the exhibition.
2 DECEMBER (IN-PERSON ONLY)
a 12-hour in-person event at the Raffles City Convention Centre in Singapore, a fully vaccinated audience, focusing on interactive discussions and Q&A, breakout roundtables, private meetings, product demos and fantastic networking.
As we have most of the content covered on 1 December, that allows the physical event to be set-up differently. Moving away from traditional ballroom conference and presentation style, to a more informal, interactive and fun set-up with meetings, breakouts, networking, roundtables, receptions and product demos. Low cost, high value, for all. We're excited about getting back to live and this more interactive format. We can also plan a smaller in-person reception on the evening of 1 December for speakers, LC members and sponsors. Therefore, if you can be in Singapore over 1-2 December, we can have you speak on 1 Dec in our virtual studio (if you prefer), attend a special reception on night of 1 Dec and then attend the all-day event on 2 Dec.
All of the above benefits are included in your LC membership so no additional investment is needed from you, aside from your pre-scheduled Q3 and Q4 payment. We hope that the above information helps you plan the rest of the year ahead, at least with some notes in your calendar and ideas of what is to come. Please ensure you help us action (in due course) the points noted above to optimise your involvement.
Q2 and Q3 has not been an easy time for most people in APAC but at last we see the sun beginning to shine and by Q4 it will only get brighter.
WITH BEST – FIT SUMMIT TEAM